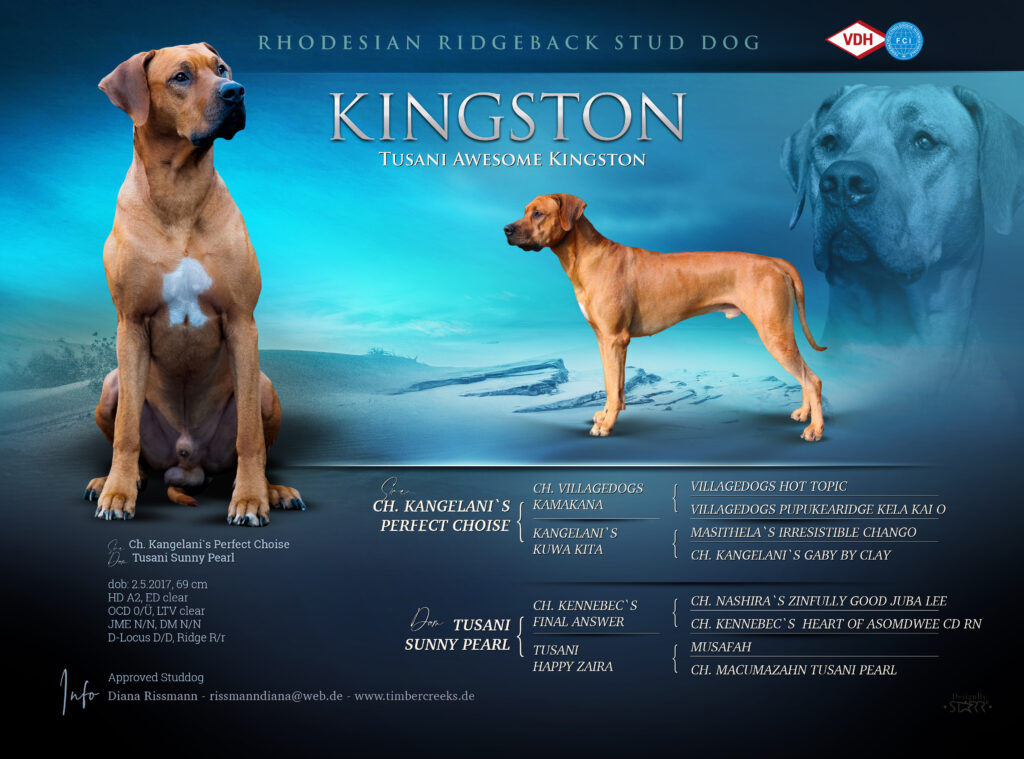 Im Juli 2017 wurde unser Rudel mit Kingston erweitert. Kingston stammt auch aus dem Slovakischen Kennel Tusani von Frau Monika Tusanova. Kingston ist ein sportlicher, kräftiger, temperamentvoller und stolzer Rüde der stets freundlich und gelassen ist. Ein hervorragendes Sozialverhalten zeichnet diesen tollen Rüden aus.
Auf Rasse Hundeausstellungen wurde er mehrfach mit Vorzüglich bewertet und sammelte Anwartschaften für den Deutschen Champion. Im Oktober 2019 meisterte er die Zuchtzulassungsprüfung im Club Elsa e.V. mit Bravour.
—————————————-
TUSANI AWESOME KINGSTON
Date of birth: 02.05.2017
ZB.Nr. SPKP 2127
Breeder: Monika Tusanova, Tusani Kennel
Father: Ch. Kangelani`s Perfect Choise
Mother: Tusani Sunny Pearl
Colour: red wheaten
Weight : 46 kg
Height: 69 cm
complete scissor bite
HD: A
ED: 0/0
OCD: 0/TF (Ü)
LTV: free
DM: N/N
JME: N/N
EOAD: both parents clear
Dilute: D/D
No gen for liver
Haemophilie B : neg.
Ridge disposition: R/r -heterozygote
mentally tested and gunshot proof
Zuchtzulassung im Oktober 2019 im Club E.L.S.A. e.V. VDH / F.C.I.
Zuchtrichter: Herr Wolfgang Trumpfheller
uneingeschränkte Zuchtzulassung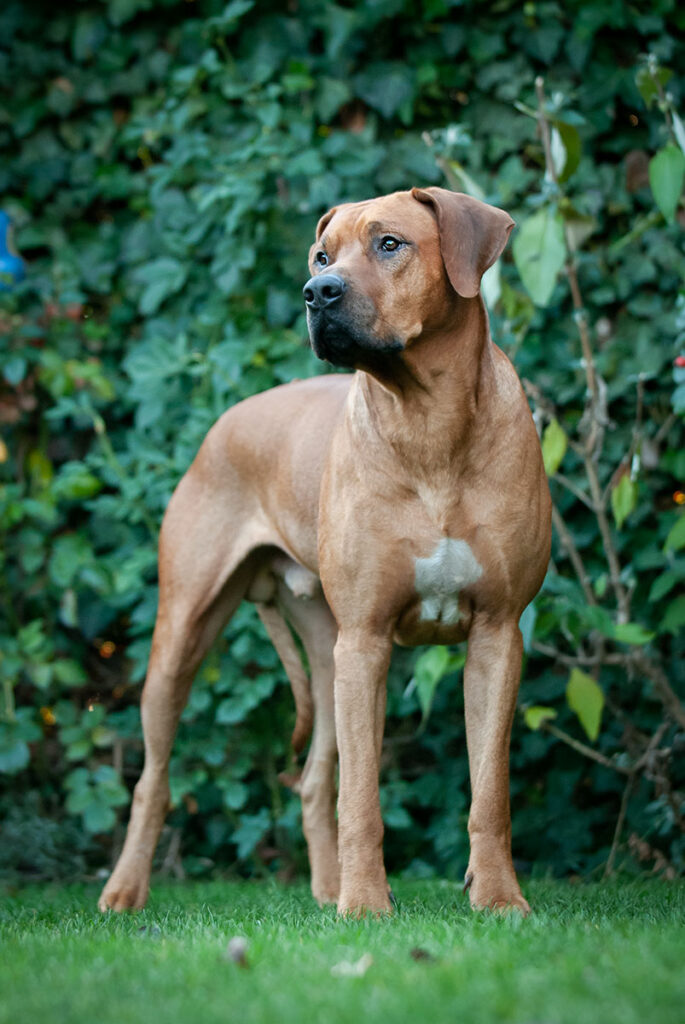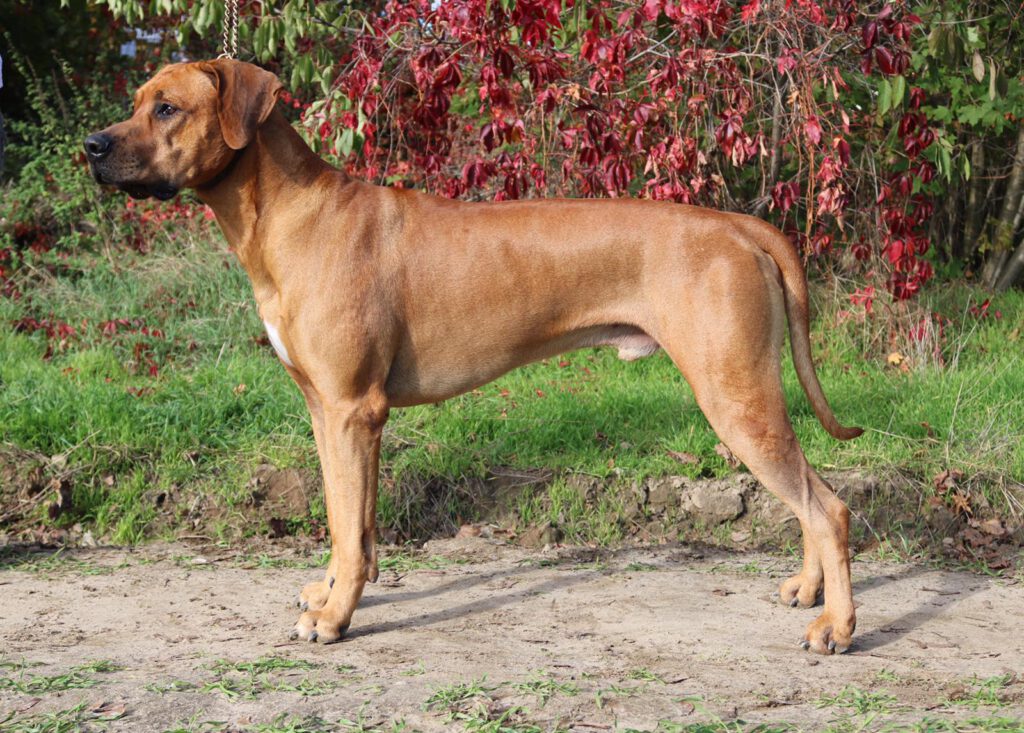 __________________________________________________________________________.
C Wurf im Kennel Timber Creek's 

Am 24.11.2020 wurden 5/5 Welpen geboren. 5 Welpen sind ridgelos, sonst Fehlerfrei.
___________________________________________________________________________
Am 20.1.2022 wurden im Kennel African Red Stone 3/4 Welpen geboren. Es verblieben 3/3 Welpen. Alle Welpen haben einen Ridge.