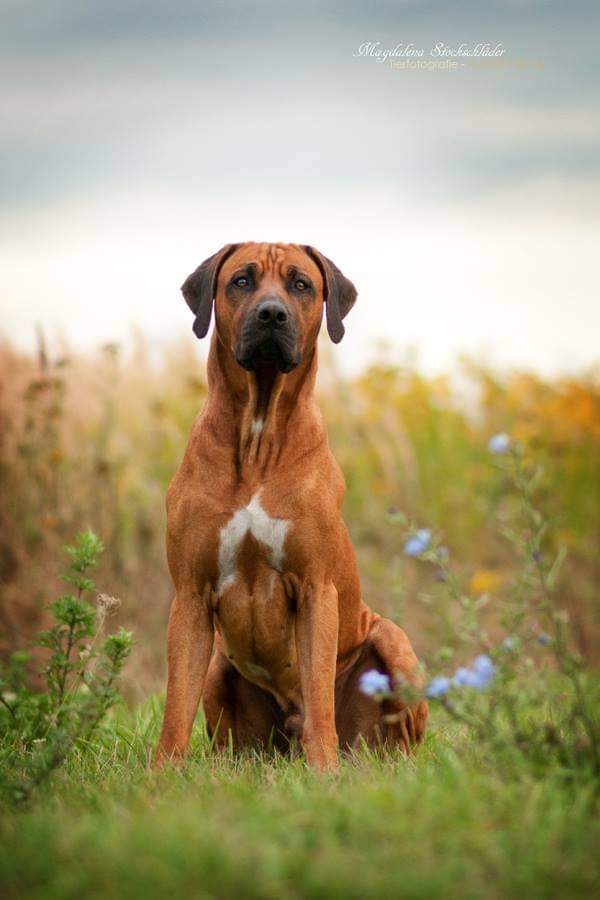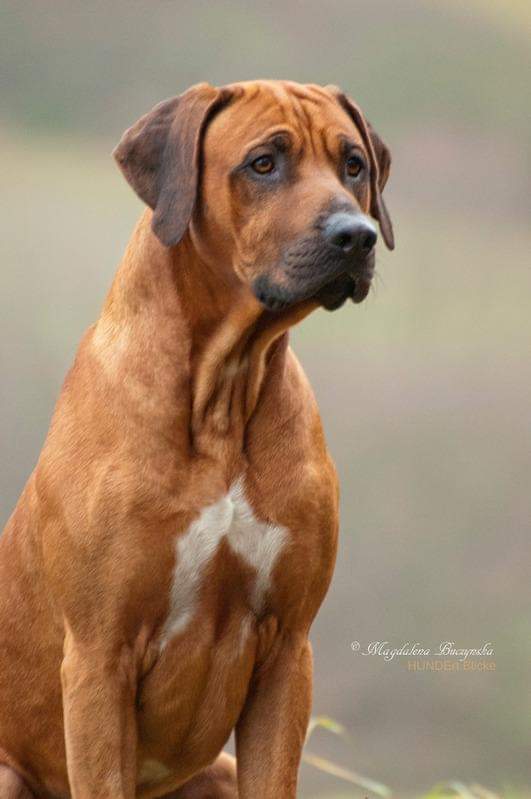 AMAZULU FAITH OF THE HEART "Francis"
Im Januar 2011 war es nach langer Suche soweit: Francis zog bei uns ein!
Francis stammt aus dem Amazulu Kennel von Anne Marie Marenco, Südfrankreich.
Beide Elterntiere wurden aus Australien importiert.
Die Mutter von Francis, Chilolo Eko in the Wind, stammt aus dem Chilolo Kennel. Seit 35 Jahren züchtet Frau Rosemary Green unter diesem Kennel Namen in Australien sehr erfolgreich Rhodesian Ridgebacks. Eko`s Vater ist der amerikanische Importrüde "AM. AUST. CH. Hercules of Parnassus", Eko`s Mutter ist "Deserthunter Chinnok", eine Tochter vom berühmten " CH. Caprivi Cool Hand Luke".
Der Vater von Francis "Zimbalooba Jungle Balou", stammt aus dem Zimbalooba Kennel der Familie Mills. Jungle`s Vater ist "CH Chilolo SX Ice on Fire", seine Mutter ist "Kalimbah Eternal Flame".
Eine australische Züchterin und Richterin unserer Rasse hat mir einmal geschrieben, dass sich die Zimbalooba Ridgebacks durch ihr sehr gutes, freundliches Wesen auszeichnen.
Eko und Jungle haben HD A Röntgenbefunde und sind OCD frei.
Ich hoffe , dass Francis sich weiterhin sehr gut entwickelt, schon jetzt zeigt er eine grosse Gelassenheit und ist sehr freundlich und aufgeschlossen.
Vielen Dank an Anne Marie Marenco dafür, dass sie mir Francis anvertraut hat.